When and where?
Yesterday, we learned that the government has been working on a nationwide testing plan for three weeks, keeping it a secret from the public. The plan was finally presented yesterday by Prime Minister Igor Matovic in the morning. The government has purchased 13 million tests that will be used for this purpose.
Citizens should prepare for mass testing during the weekend, when All Saints' Day is taking place in Slovakia. (October 31 – November 1, 2020), that is, in 2 weeks. Another mass test should take place a week later during the next weekend (7. – 8. november 2020). It should be tested in time schedules according to alphabetical order of the population. This should prevent people from gathering in one place.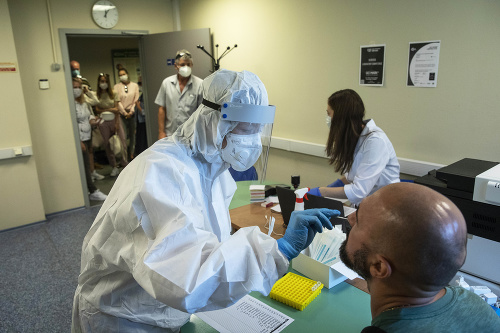 ---
CORONAVÍRUS Matovič comes up with a big plan: Full-area testing in a few days!
---
They want to test the north in a week
However, the government is also paying attention to testing in the north of Slovakia, which is to take place before the main one. "This next weekend (October 24-25, 2020) we would like to launch a pilot project and test the most crisis districts we have in Slovakia, in exactly the same way as it will take place throughout Slovakia," said Matovic. They should be districts Tvrdosin, Namestovo a Dolný Kubín. If internal capacities are enough, it will also be a district Bardejov.
The question later was also where these tests will take place. Matovič likened the testing to the elections, and it seems that this comparison is not just so random. In approx 5997 constituencies sampling points will be created. Testing will thus be very similar to voting in elections in terms of logistics. In addition, residents living outside their permanent residence may come to the nearest collection point for testing, they do not have to move to their place of residence.
What needs to be submitted for testing?
No testing licenses or anything similar will be required during testing. According to the prime minister, just ordinary will suffice ID card, from which the birth number will be written off and it will then be entered in the collection list.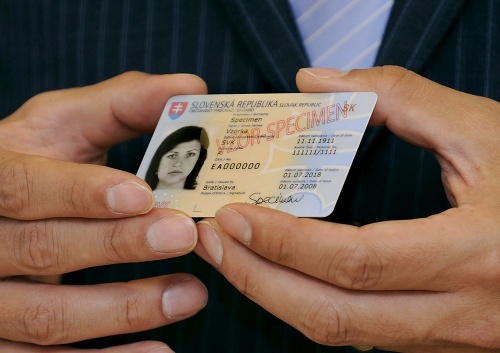 How much will it cost?
In total, approximately 13 million coronavirus tests were to be purchased. These are antigen tests, the result of which can be detected within 15 to 20 minutes. According to the Prime Minister, one test cost the state less than 4 euros. "There were three winning companies and the lowest price was 3.90 euros and the highest 4.45 euros. The average price from the company from which the most tests are purchased is 3.95 euros," said the prime minister. His words were later confirmed on the social network by Deputy Prime Minister and Minister of Economy Richard Sulík. The State Material Reserves Administration (SŠHR) has concluded purchase agreements for screening tests for the diagnosis of COVID-19 disease with three companies. They have to supply a total of 13 million pieces of tests together for EUR 52.3 million without VAT. This follows from the published contracts in the Central Register of Contracts.
For citizens, however testing will be free, and not only for Slovaks, but for all people who will be in our territory at the time of testing.
VIDEO Press conference at which the Prime Minister announced the idea of ​​nationwide testing:
window.fbAsyncInit = function() { FB.init({ appId : '214247095256236', // App ID status : true, // check login status cookie : true, // enable cookies to allow the server to access the session xfbml : true // parse XFBML }); FB.Event.subscribe('auth.login', function () { SocialReader.afterLogin(); }); FB.getLoginStatus(function(response){ SocialReader.width = $("#floatile").length > 0 ? "narrow" : "wide"; if ((window.location+"").search("narrow") > 0) SocialReader.width = "narrow"; if ((window.location+"").search("wide") > 0) SocialReader.width = "wide"; SocialReader.showReader(response); }); }; // Load the SDK Asynchronously (function(d){ var js, id = 'facebook-jssdk'; if (d.getElementById(id)) { return; } js = d.createElement('script'); js.id = id; js.async = true; js.src = "https://connect.facebook.net/sk_SK/all.js"; d.getElementsByTagName('head')[0].appendChild(js); }(document));