CURRENT SITUATION IN SLOVAKIA
So far, 29,835 cases of the disease have been confirmed in Slovakia.
On Saturday (October 17), 1,567 new coronavirus infections were added
We have a total of 92 victims, 22,388 active cases and 7,359 cured.
SITUATION IN THE WORLD
Number of infected: 39,587,005
Number of cured: 29,658,707
Number of deaths: 1,109,130
____________________________________________________________________________
12:00 There were 4 confirmed deaths in Slovakia due to the pulmonary form of the COVID-19 disease.
A 72-year-old woman died in a hospital in Komárno,
An 84-year-old man at the University Hospital in Trenčín,
An 85-year-old man in the University Hospital in Nitra and an 87-year-old man died in the same hospital.
11:30 All regional public health authorities (RÚVZ) report growing numbers of new coronavirus infections in families and groups – in the workplace, in the school or preschool environment. Imported disease is minimal during this period.
11:00 The Public Health Office welcomes the fact that comprehensive testing of the Slovak population will take place under the auspices of the Armed Forces (OS) of the Slovak Republic. The capacities of regional ÚVZs have been overloaded for a long time, despite the extraordinary measures that have been taken. This was stated by the chief hygienist Ján Mikas in response to the announced area testing of the population.
10:30 Spain will create tourist corridors between the Canary and Balearic Islands and other European countries to support the tourism sector. At the same time, the government is introducing new coronavirus testing protocols to allow safer travel to these islands during a pandemic.
10:00Last night, 10,858 tests were performed, 1,567 infections and another 6 deaths were added. Which region is the worst and you can find how many cases are currently active HERE >>>
07:30 Record Saturday in the Czech Republic – 8713 more infected people and 33 deaths. Due to the fact that fewer tests are performed over the weekend, this is a high number. The fact that the Czech Republic will exceed the limit of 100,000 infected people during Sunday is thus bordering with certainty.
07:00 German President Frank-Walter Steinmeier has been in quarantine since Saturday because one of his bodyguards tested positive for coronavirus. KAngela Merkel asked citizens to limit their social contacts as much as possible. She even encouraged them to stay home if possible.
06:30 The streets and squares of Paris and eight French cities remained empty on Saturday night, as some 20 million French people were banned from going out at night. President Macron has ordered a night curfew from 9 pm to 6 am in the cities where the coronavirus was most active.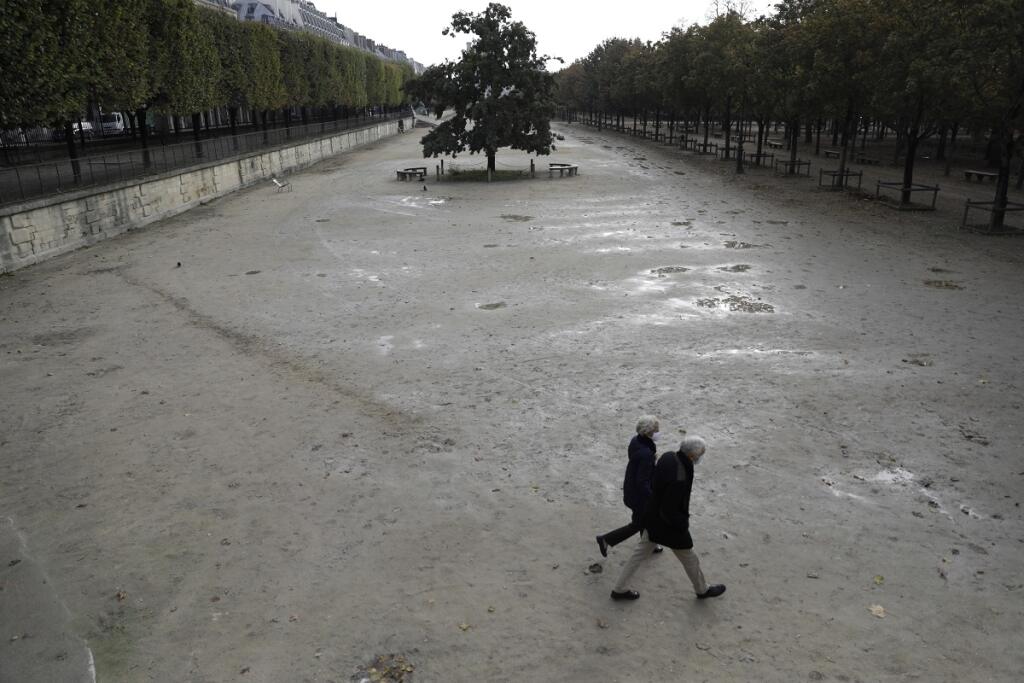 06:00 Israel will begin easing restrictive measures taken by the government in September in an effort to halt the sharp rise in new cases on Sunday. Restrictions should be lifted in several stages – gradually until February 2021.
Yesterday, a protest was held in Bratislava against measures taken by the government to prevent the spread of the coronavirus.You can find crazy pictures AS IT LOOKED HERE >>>>
Authors:
nm, TASR